About a year ago the digital race series The Digital Swiss 5 celebrates its Premiere. The second edition takes place in November 2021.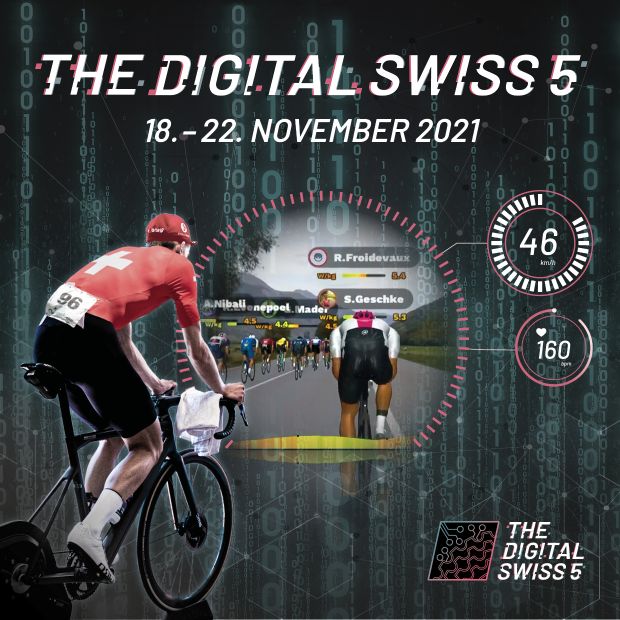 In April 2020, the world's best pro cyclists competed digitally from home due to the pandemic. Among those at the start were the then world champion Mats Pedersen, the very talented Remco Evenepoel, established names like Rohan Dennis and Michael Matthews, and the Swiss riders Stefan Küng and Michael Schär. The who is who of the cycling elite didn't show any mercy and sweated on their smart trainers for the premiere of The Digital Swiss 5. Co-CEO of Cycling Unlimited, Joko Vogel, recalls: "We were proud to be able to offer an innovative platform to the professional cyclists and teams who were limited by the pandemic. The racing during the five days was thrilling and at the highest level."
That's the past and it's time to look ahead. A digital race series like The Digital Swiss 5 should constantly evolve. These are also our ambitions. The second edition, scheduled for November 18 to 22, 2021, will make people sit up and take notice with a number of innovations. All news about the format, the digital tracks and the participants of The Digital Swiss 5 Vol. 2 will be communicated on this website in late summer 2021. Stay tuned and safe the date November 18-22, 2021!